Core Team
SNL Core Team

Executive Director


Chris Irvin

Chris has been in ministry with the Salt 'n Light staff since 2003. He graduated from Messiah College in 2009 with his degree in Business Administration, and spent two years working in solar energy before returning to Salt ' n Light as the Director of Missions and Finance. Chris began his role as Executive Director in January of 2016 and is passionate about providing opportunities for students to encounter Jesus through the ministry of SNL. He and his wife Alli have three beautiful daughters; Olivia, Grace, and Charlotte.

cirvin@snlym.com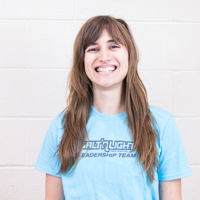 Director of Creative Arts:
Christie Miller
Starting as a summer intern in 2009, Christie moved into a permanent position with Salt 'n Light after graduating from Messiah College in 2010.  She oversees all the creative arts aspects of the ministry, including dance, drama, music, and videography.
cmiller@snlym.com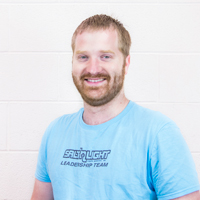 Director of Operations and Events:
     Ryan Murphy
Growing up in the Camp Hill United Methodist Church, Ryan has been involved with Salt 'n Light since he was allowed to attend the events. In 2005 he came onto summer staff and then moved to a permanent role after graduating from Messiah College in 2010.  He oversees the operations work of Salt 'n Light as well as the coordination of our large events including Impact, Zeteo, Celebrate the Light and more. He lives with his wife Leann and Daughter Lucy in Manhiem, PA.
rmurphy@snlym.com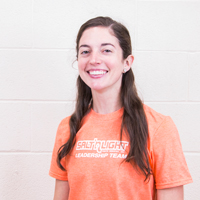 Director of Missions:
  Jess Feldmann
Jess Feldmann served as an intern with Salt 'n Light from 2012-2014, and continued as an intern with the role of Local Missions Coordinator in 2015. She started as the Director of Missions in January 2016, and she will organize and direct the service trips with Salt 'n Light. She graduated from Messiah College in 2014 with a degree in Christian Ministries, specializing in Youth Ministry. Jess also serves at Pleasureville UMC as the Children's and Youth Ministry Coordinator. She lives in York with her husband John.
jfeldmann@snlym.com
 
 

Director

of Outreach:



     Brook Warren
Brook is a graduate of Belmont University in Nashville TN and served as an intern with us from 2011-2015. Brook's work includes the oversight of our camping and retreat ministries, youth pastor resource efforts, and online presence through social media.
bwarren@snlym.com