Breathing Room

Breathing Room Events
We believe that youth leaders are the backbone of what we do here at Salt 'n Light.  Without you, we wouldn't have work to do!  You pour out your love for your kids week after week, and we know how exhausting that can be.  Who pours into you?  How do you get fed spiritually?  It seems that currently there aren't a lot of opportunities for youth leaders to seek retreat, restoration, and relaxation.  But if you aren't fueled spiritually, how are you going to keep spurring on the kids in your ministry?  Join with us in our Breathing Room Events to find that Sabbath you most certainly need.
Local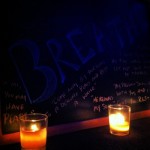 Twice a year, we will be hosting our Local Breathing Room events.  These events are primarily hosted at Camp Hill United Methodist Church.  Events are held on either a Tuesday or Thursday evening, from 6-9 PM.  What might you find at this event?  A meal prepared by the culinary geniuses of the S'NL team, fellowship with other local youth workers, worship for YOU to experience wholly, prayer and support from our staff and others, and ultimately, a night without any ministry leadership responsibilities!  We all need that every once in a while.
To be added to the Breathing Room Email List, email Brook Warren at bwarren@snlym.com
Getaways
Take the Local Breathing Room concept and extend it.  At our Breathing Room Getaway, you (and a spouse if you choose) have the opportunity to get away for a few days and recharge.  We are extremely excited to offer this event upcoming this Spring!
Details: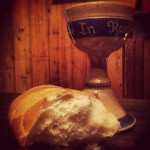 When: April, 16-18, 2018
(Event starts at 1 PM on Monday and ends at 11 AM on Wednesday.)
Join us for 1 OR 2 overnights- Email Brook at bwarren@snlym.com to work out details!
Where: Camp Hebron, Halifax, PA
Who: Any youth worker (spouses allowed to come too!)
How Much? $90 for 1 night/3 meals
$120 for 2 nights/5 meals
What is included:
-Food!
-Overnight stay in hotel-style rooms
-Worship under S'NL's leadership-Devotionals from S'NL Staff
-Fellowship, prayer, laughter with other youth workers