Battleball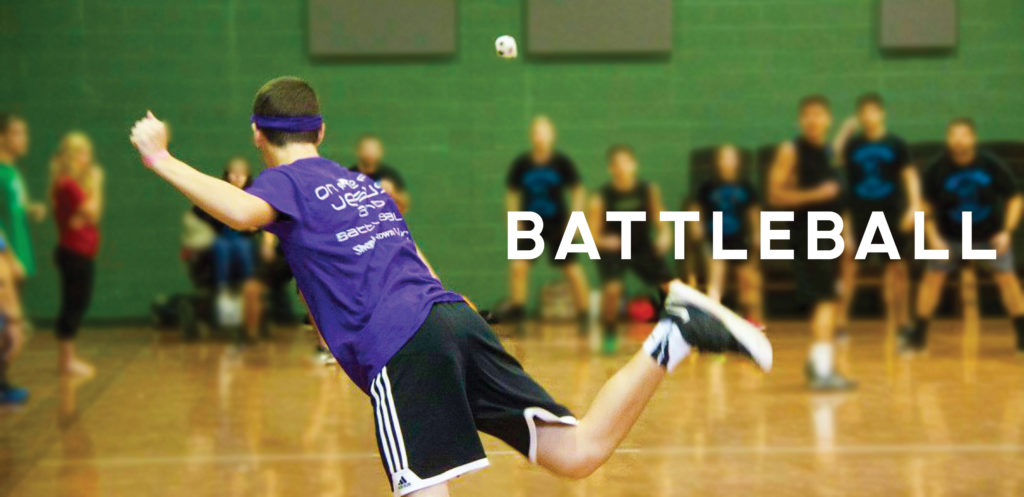 February 25th, 2018
Messiah College
Who: You and your co-patriots (your team of 19-25 people)
When: February 25th, 2018.
Where: Messiah College, One College Ave Mechanicsburg, PA 17055
Why: We've been over this.
Cost: $12.00/warrior
As in past years, the tournament and Worship Night will be held at Messiah College. Registration will begin at 1pm and the tournament will commence at approximately 1:30pm. The Worship Night will begin at 6:15 and end near 8pm.
With 3-4 available courts, we can accommodate a maximum of 18 teams. Groups will be honored on a first come first served basis.
We require teams to have at least 19 people. If you are having trouble gathering enough team members, please notify Christie Miller  (cmiller@snlym.com) and we will attempt to pair you with another group who may be looking for more players. You may also coordinate with other youth leaders on your own. Unfortunately, we can not guarantee we will find another group, but we will do our best!
We have updated our code of conduct for this event. Please know that we take this code of conduct seriously, so it should be shared with your leaders and your students. 
****NOTE: You MUST download the liability forms and have each person in attendance sign one or have a parent sign one for this tournament.
The forms can be found on the "Terms and Conditions" portion of the registration form and below***
Also, if you can't make it to the tournament, please feel free to still join us for the Worship Night afterward at 6:15pm. We can't wait to have you and your team join us for an awesome time of fellowship and worship!
God bless,
The Salt 'n Light Team