16 Jan

Why Zeteo?
ZETEO!!!
I know. I know. This word is everywhere right? It's on our facebook. There's a countdown on our webpage. It finds it way into Christie's statuses about every hour, and if you talk to any of our staff, there's about a 99.96% chance it will come up in conversation. So what is it and why should you come? Well…there's a 99.96% chance that I'm about to tell you.
So there's this event called Impact…
Okay just kidding. Seriously though. Zeteo.
Zeteo is a greek word that means: "To seek in order to find." It's often found in scriptures about searching, describing an active sort of seeking. The person who keeps looking despite challenge, who is unafraid of hard questions, who is willing to press on even when it doesn't feel good. So at Zeteo, we'll be bringing up the questions, and sifting through the possibilities together.
So why come? Why come to this? I'm sure glad you asked, my friend.
Ahem…Christie's top 5 reasons to come to Zeteo:
1. Connection– It's a chance to connect with a bunch of different groups. Yes, you will see familiar faces. But you'll also meet some groups and churches you've never met before. You'll have the opportunity to intentionally connect with them! I always get so pumped when I see young people who love Jesus meeting other young people who love Jesus. That's something I missed out on when I was in youth group…we hardly ever met other youth groups and hardly ever got the chance to see that we weren't alone in our faith…at school, on the sports field, on the stage. That's a really powerful thing.
2. Search for the Missing– If you haven't been following our vlogs…catch up! Excited is just not a strong enough word. Ecstatic might be closer. Our staff has put so much time and creativity and collaboration into this drama, trying to create and craft characters and stories that will hopefully relate to each person on some level. Writing things like this cause me to take a deeper look at myself, because I always see little pieces of me in every character I write. As a team, we're hoping the same thing happens for all of you. We hope that one or all of these characters will challenge, encourage, or inspire you about yourself and your own search. God says if we seek him we will find him…let's try that for real.
3. Duffy Robbins– If you've never heard him speak before, you are in for a treat. Duffy speaks with a ton of heart and decades of experience. His wisdom, humor,
and sincerity have ministered to me many times.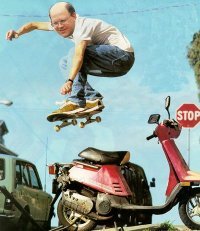 4. The Whyndham– The mattresses at this hotel are CUSTOM MADE. You literally can't buy them anywhere except from the hotel chain. It usually takes me about 20 minutes to fall asleep. This bed was so comfy..I was out in 3 minutes flat. Seriously. I mean, it shouldn't be your main reason but…you're gonna sleep well fo'sho.
Oh and there's a pool, and really good food.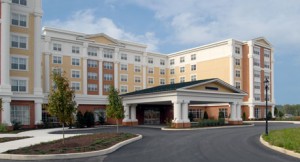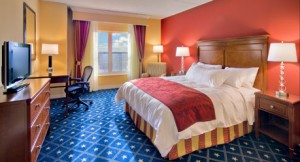 5. Looking for something– I know what you are thinking. We're just going to tell you that whatever you are looking for can be found in God. But that's the truth. So don't roll your eyes about it. But, the thing of it is…sometimes that answer is a lot more complex than we realize. How do we let God specifically be the thing we're looking for, and allow him to be the thing we need most? How do we discern the things we look for other than him, and then get our priorities in order? WHY isn't he the thing we're looking for?
When I say I think we're all looking for something, I mean all of us. Every person that will be at Zeteo is looking for something. Every person onstage and offstage. Every person running security and running registration. And the search might begin and end with God, but sometimes there's a lot of mess to sort through before you get there.
I know. I know because I'm there. I've searched for the truth. I've searched for courage and escape and hope. I'm still searching for things. And that's why I'm so excited to come to this event. Because I know I'll be standing
next to hundreds of other people…who are all looking for something with me.
It all comes back to that connection. We need God. We need each other.
The search starts there.
You coming?